Maximize Your Money & Take Charge of Your Health
Deductibles, copayments, coinsurance, premiums – let's face it, choosing an insurance plan can be daunting. As insurance enrollment season approaches, it's important to weigh the cost and benefits of each plan to help you determine which is the best for you and ensure that you'll receive coverage for the health care you need, when you need it.
Regardless of your age and circumstances, if you don't anticipate extensive healthcare costs like multiple specialist visits a year, a high-deductible health insurance plan (HDHP) with a health savings account (HSA) might be the right fit for you – and even empower you to take charge of your health beyond conventional healthcare options.
What is a high-deductible health insurance plan?
A high-deductible health plan (HDHP) is a health insurance plan with a lower monthly premium (your monthly payment) and a higher deductible (the amount you pay for covered services before your plan starts to pay) than traditional plans. As more patients seek relief and preventative care beyond the scope of what's offered in conventional healthcare, this option has become increasingly popular. Plus, if you are enrolled in an HDHP, you are eligible to contribute to a Health Savings Account.
What is a Health Savings Account?
A Health Savings Account, or HSA, allows you to move pre-tax earnings to an account that you can use to pay medical costs not covered by your monthly premium. You can direct funds from your paycheck pre-tax, or you can contribute post-tax and deduct taxes later. Your employer typically contributes to your HSA, and because contributions carry over yearly, you won't worry about losing money if you don't spend it right away.
What services do HDHPs cover?
High-deductible health plans cover yearly checkups and preventative care screenings. In addition to annual physicals, this can include:
Blood pressure screening
Cholesterol screening
Immunizations
Screening for mental health issues, like depression
For a full list of preventative services typically provided under an HDHP at no or minimal cost, visit https://www.healthcare.gov/preventive-care-adults/.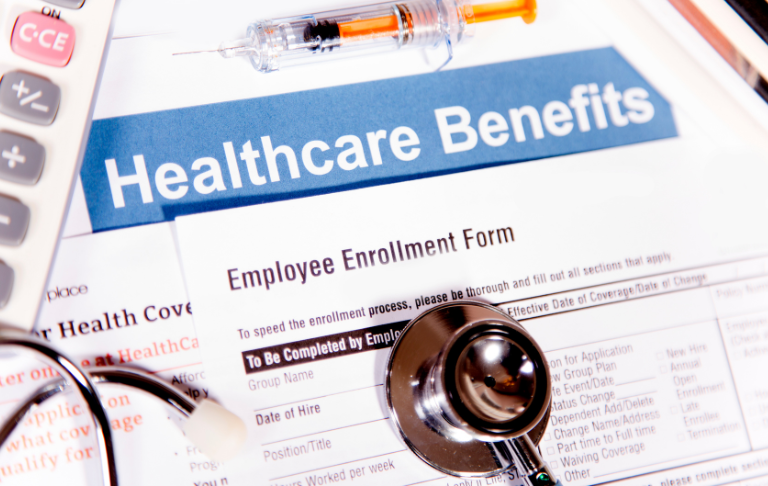 How does choosing a high-deductible health insurance plan empower me to take charge of my health?
Beyond what is covered in an HDHP, like annual check-ups and screenings, standard medical care often fails to provide real relief. Saving more monthly with an HDHP and maximizing your pre-tax HSA leaves you with more to spend on services that take a comprehensive, innovative approach and simply help you feel better.
It can be discouraging to visit a physician and take medicine designed to treat a symptom with a "no symptom, no more problem" attitude. An HSA allows you the freedom to shop for treatments and therapies that address your whole person, optimize vitality and prevent disease.
What is "whole-person healthcare"?
You are a whole person with physical, emotional, and mental needs. A whole-person, holistic healthcare approach like what is offered at ViveWell uses integrative medicine to combine conventional and alternative therapies and ultimately improve health and healing.
What kind of treatments are offered with a whole-person, holistic approach?
At ViveWell, our comprehensive, data-driven and innovative approach allows us to offer a vast number of treatments and therapies. The following is a partial list of conditions treated and therapies offered:
Asthma
Arthritis
Cancer
Cardiovascular disease
Colds & flu
Celiac
Degenerative disease
Dementia
Depression & Anxiety
Fatigue
Effects of aging
Genetic testing
Hair loss/COVID hair loss
Long-COVID
Low testosterone
IV therapies
Ketamine therapy
Metabolic medicine
Migraine and tension headaches
Neuropathy
Stress
Thyroid disease
Women's Health
When you evaluate your health insurance options this enrollment season, consider an HDHP to lower your monthly insurance premium, open an HSA, and give yourself the freedom to experience superior healthcare so your whole self feels better.
References:
GoodRx. (2022). These 77 Items Qualify As HSA-Eligible Expenses for 2022.
Healthcare.gov. (2021). Preventive care benefits for adults.
Cigna.com. (2022). High-deductible health plan pros and cons.